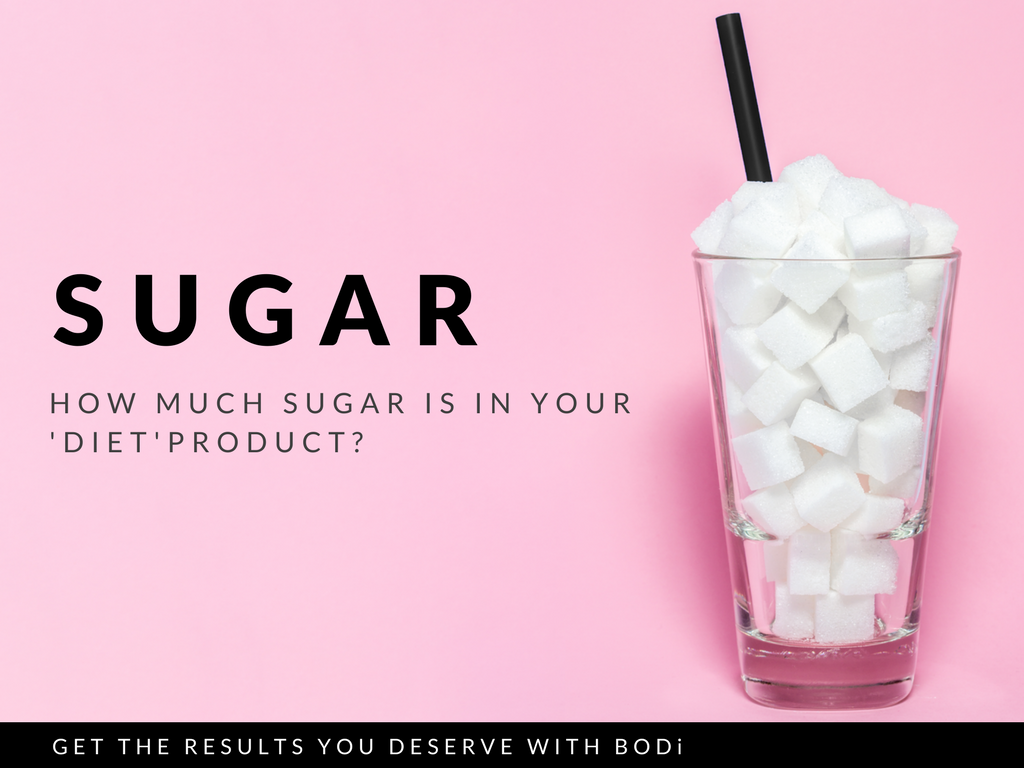 Quick test - go to your cupboard and look at the sugar content of your favourite meal replacement, protein bar etc.
I bet you're unpleasantly surprised!
But why should you care about cutting sugar? I'll tell you why!

✔ You will reduce the amount of food that is converted into body fat
✔ You will feel fuller for longer
✔ Your energy levels will be more stable
✔ Your skin will glow
Many diet products use sugar because, quite frankly, it's cheap, easy to package and has a long expiration date.
Here at BODi we don't take short cuts. All BODi products contain less than 1g of sugar per serve. Instead we use healthy fats. It's not the cheapest option, but we believe it's the healthiest, and that's all we care about.

Our customers love us and I bet you will too.
Laura-Jane Corker
BODi Founder